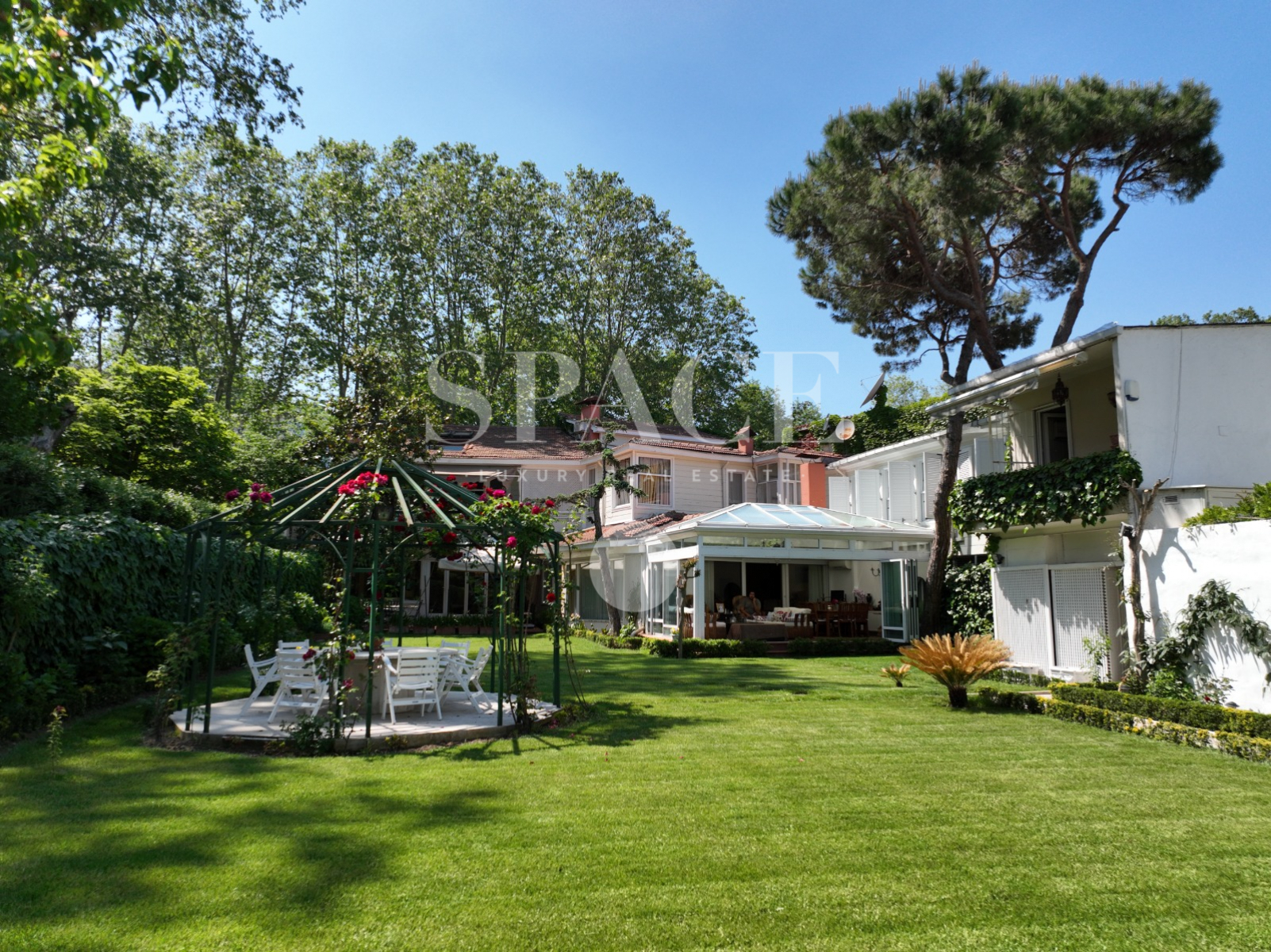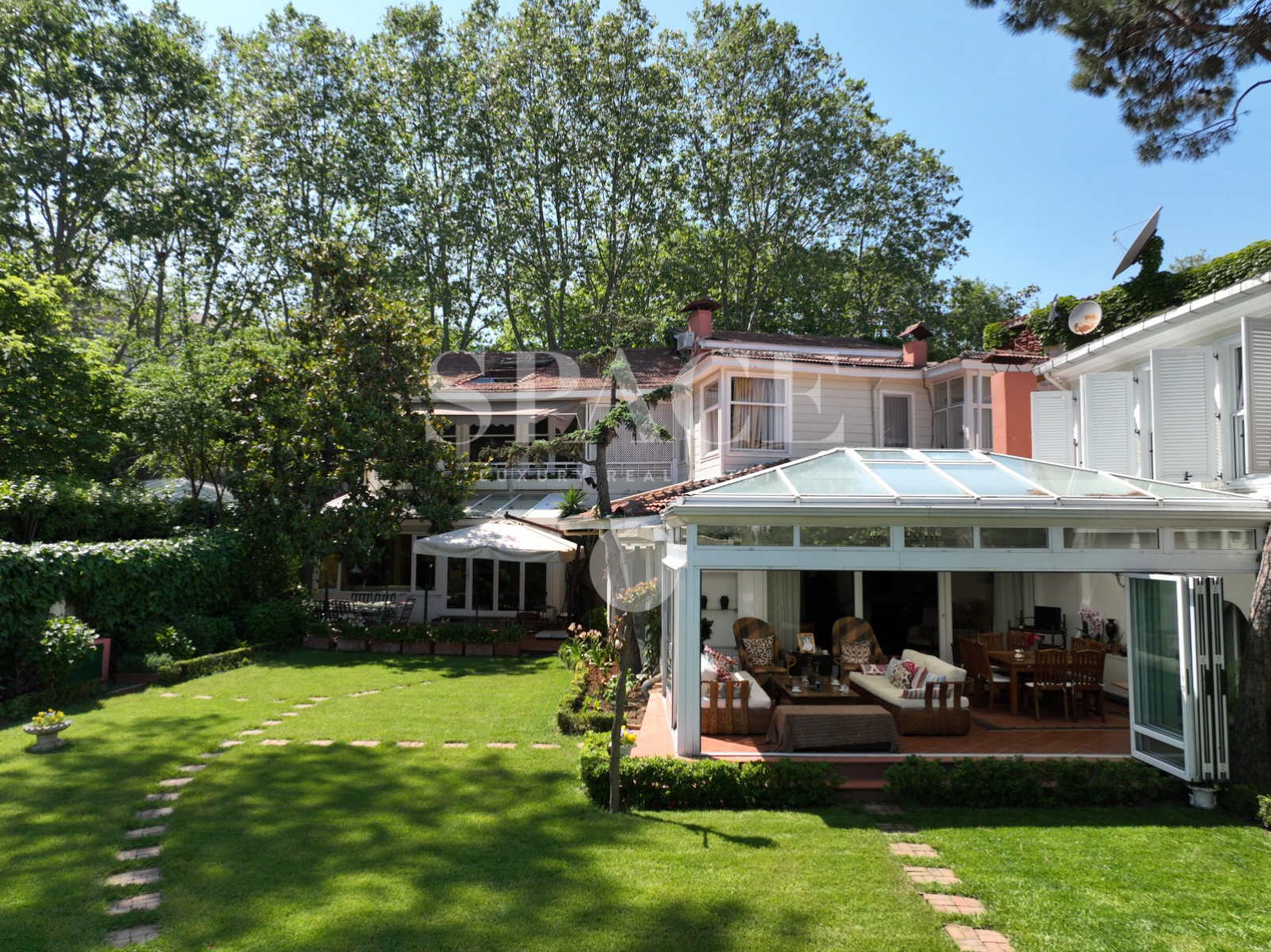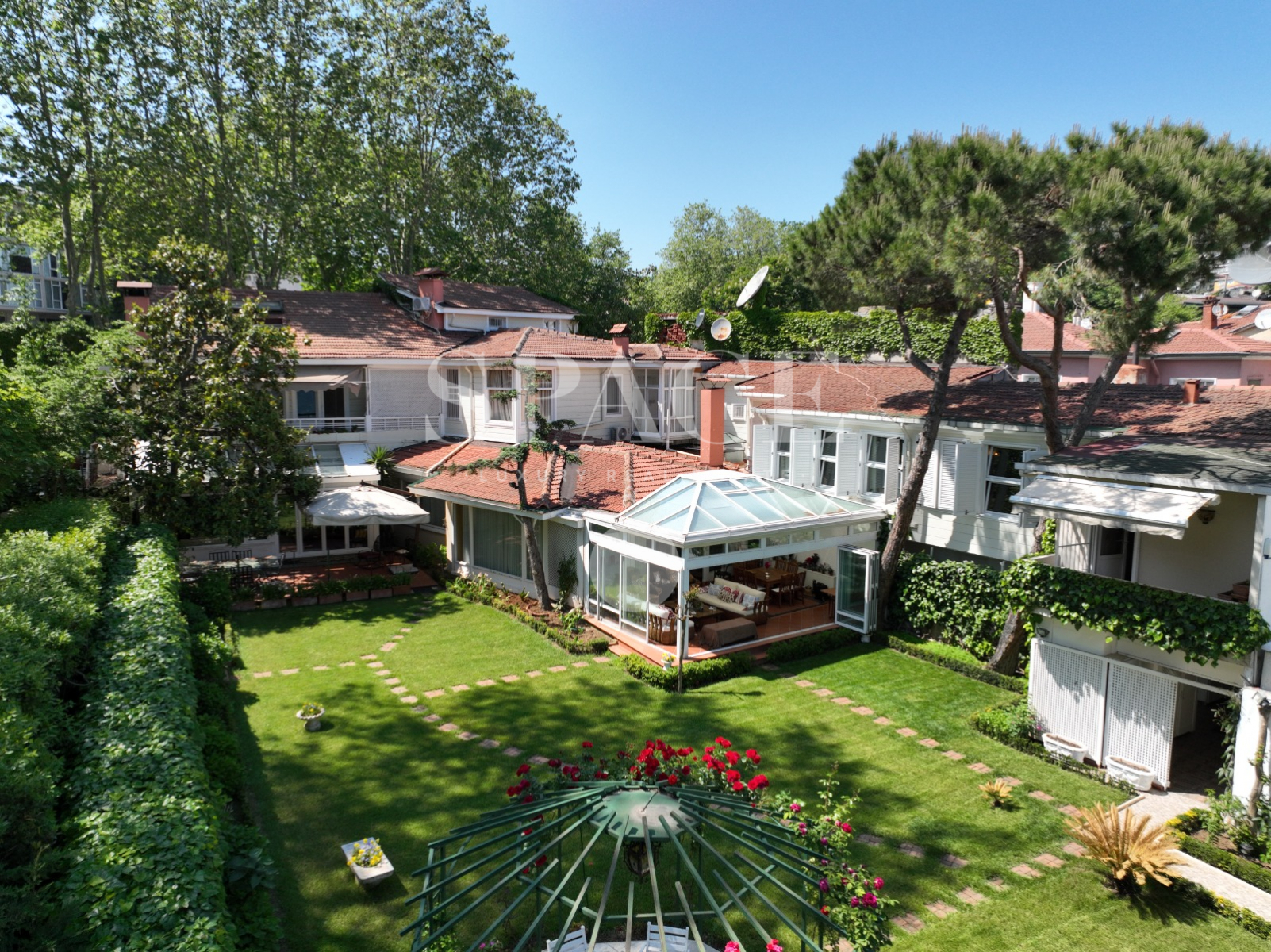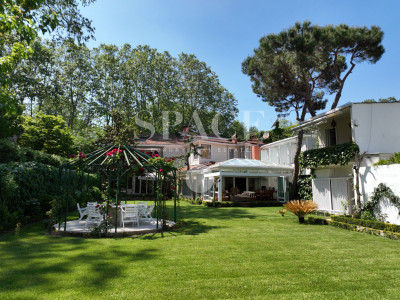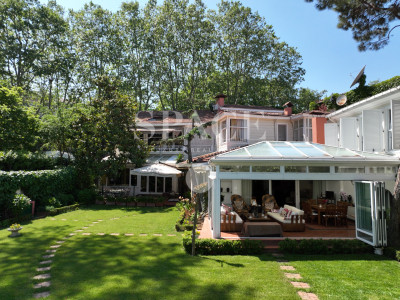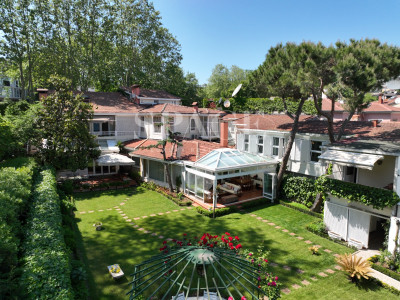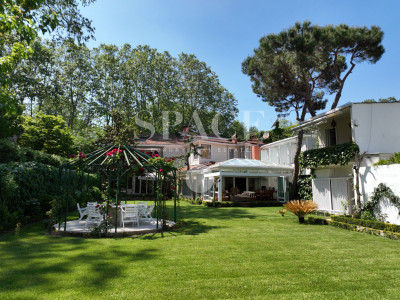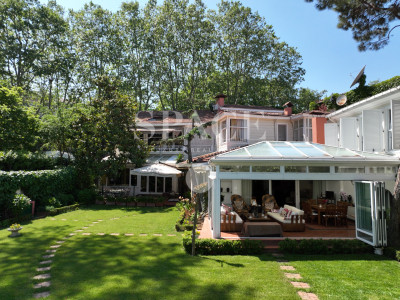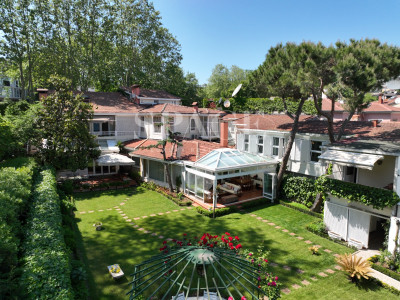 8+2 and above
6
info
Located in Yeniköy, within 1.5 acres of garden, 2nd-degree historical monument with 750 m2 and 350 m2 L-shaped two-storey, two independent buildings. Looking from the sea, the mansion, located behind the pool and garden, is away from the noise of the Bosphorus and enjoys the sun until late hours.
This extraordinary 2nd-degree historic house, owned by the same family for 100 years, has the opportunity to completely change the mansion's interior. The mansion, which is used as two separate houses, can be combined at the moment.
The arbour, bar and sitting areas in the mansion's 16-meter quay, pool and sizeable well-kept garden are among the essential features of the mansion.
 The mansion needs renovation, and the floor planning can be shaped according to the need.
Both entrances of the mansion are from the street, and in addition to the parking lot for one vehicle, there is also a place for two cars rented from the Municipality.
FLOOR PLANS:
MAIN HOUSE: 750m2 indoor area
Ground Floor: Living Room / Winter Garden / Staff Section / Kitchen
1st Floor: Living Room / Room with 3 Bathrooms / Dressing Room / Kitchenette
2nd Floor: 2 Rooms / 1 Bathroom / Living Room
2. HOUSE: 350m2 indoor area
Ground Floor: Living Room / Kitchen / Guest WC / Staff Section
1st Floor: Master Suite with 2 Bathrooms / Dressing Room
2nd Floor: Living Room / Bathroom / Kitchenette
| | |
| --- | --- |
| room / saloon | 8+2 And Above |
| bath room | 6 |
| property age | 101 |
| habitation | Inhabited By Owner |
| view | Bosphorus, Pool |
| floors | 2 |
| at floor | Detached |
| parking space | ✓ |
| security | ✓ |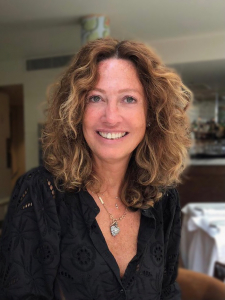 Şeyla Koronyo
  Şeyla has 25 years experience in Turkey's major advertising agencies and corporate companies. Şeyla understands customer needs correctly and produces fast and effective solutions; she has taken part in many projects in Space Istanbul with her advertising and marketing experience. Seyla graduated from Şişli Terakki High School and Boğaziçi University English Language Teaching Department; in addition to her curiosity for research and learning, in addition to her detail-oriented personality are outstanding features of the real estate field.
Şeyla Koronyo
Real Estate Agent