info
Located in the center of busy Halaskargazi, Ergenekon ve Dolapdere avenues, this Grade 2 listed building for sale is built from scratch, with its original front and rear brick facades preserved. There are total of 7 floors and 6 independent units, retail unit on street level and 1 bedroom apartments on the remaining floors.
Building offers an unparalled opportunity in the area as an investment, suitable for running a short term rental business: 
77 sqm land area, 450 m2 gross usable area,
Floor Layout: Garden Floor, Ground Floor, 4 regular Floor, Rooftop Floor
Suitable for short-term rental business,
| | |
| --- | --- |
| unit count | 5-10 Sections |
| bath room | 6 |
| property age | 1 |
| habitation | Unoccupied |
| view | City |
| floors | 7 |
| at floor | Detached |
| elevator | ✓ |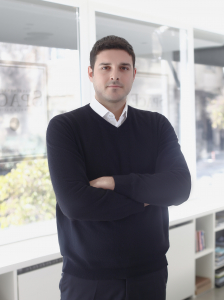 Alper Oskay
After earning his bachelor's degree in real estate finance and operations management from The Wharton School at University of Pennsylvania, Alper Oskay spent four years in New York focusing on various consumer goods sectors and leading the growth of startups he founded. He continued his interest in startups and focused on real estate project management in Turkey. He serves as the Commercial Real Estate Director at Space and advises commercial real estate owners, local and foreign investors. He also leads the international sales efforts within our company.
Alper Oskay
commercial real estate director