3+1
3
info
Roof duplex apartment for sale in a 6-year-old building consisting of 27 flats in Feneryolu, close to the Freedom Park.
Flat Features:
Gross indoor area: 145 sqm
Net indoor area: 125 sqm
Plan:
Entrance: 2 rooms / 1 living room / kitchen / 2 bathrooms
Roof: 1 room / hall / 1 bathroom / terrace
Automatic blinds
Franke built-in
Double lift
Parking lot
*Property information contained in this Listing/Presentation is based on the owner's declaration and the resources Space has access to within the framework of its authority. It should not be seen as any commitment on Space's behalf. 
properties

room / saloon

3+1

bath room

3

property age

6

habitation

Unoccupied

view

City

floors

10

at floor

9

autopark

✓

1

elevator

✓

fire escape

✓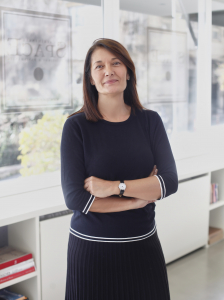 Nazan Ertem
After graduating from Kadıköy Kız Lisesi, Nazan worked in the textile sector for 3 years and worked as a swimming coach for 12 years. Since 2007, she works on Anatolian side of the Bosphorus and Beykoz regions which are her specialties. Cinema, music, reading and traveling are among her hobbies.      
Nazan Ertem
real estate agent