info
İstanbul'un hareketli caddelerinden biri olan Dolapdere Caddesi ve Kuzukulağı Sokağı kesişimde yer alan Taksim Acıbadem Hastanesi yanında, 485 m2'lik alanda çeşitli kullanım imkânı sunan satılık arsa.
Çevre Özellikleri:
• Taksim Acıbadem Hastanesi, Hotel Barceló Istanbul, Habertürk TV'nin yer aldığı bölgede,
• Taksim Meydanına 5 dakika mesafede,
• Saç ekim merkezi, güzellik merkezi, muayenehane kullanımı için uygun,
• Civardaki hastaneler için medikal turizm ve konaklama için uygun.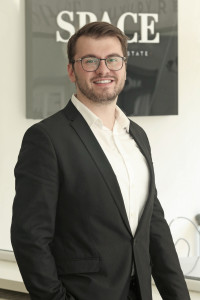 Uğur Durmuş
Uğur Durmuş is the Operations Manager of Space Gayrimenkul. Ugur Durmuş, who graduated from the Department of Electrical and Electronics Engineering, has 2 years of experience in this field. Specializing in Marketing and Communication in his career, Durmuş has knowledge on market research and methods.
Uğur Durmuş
Operations manager