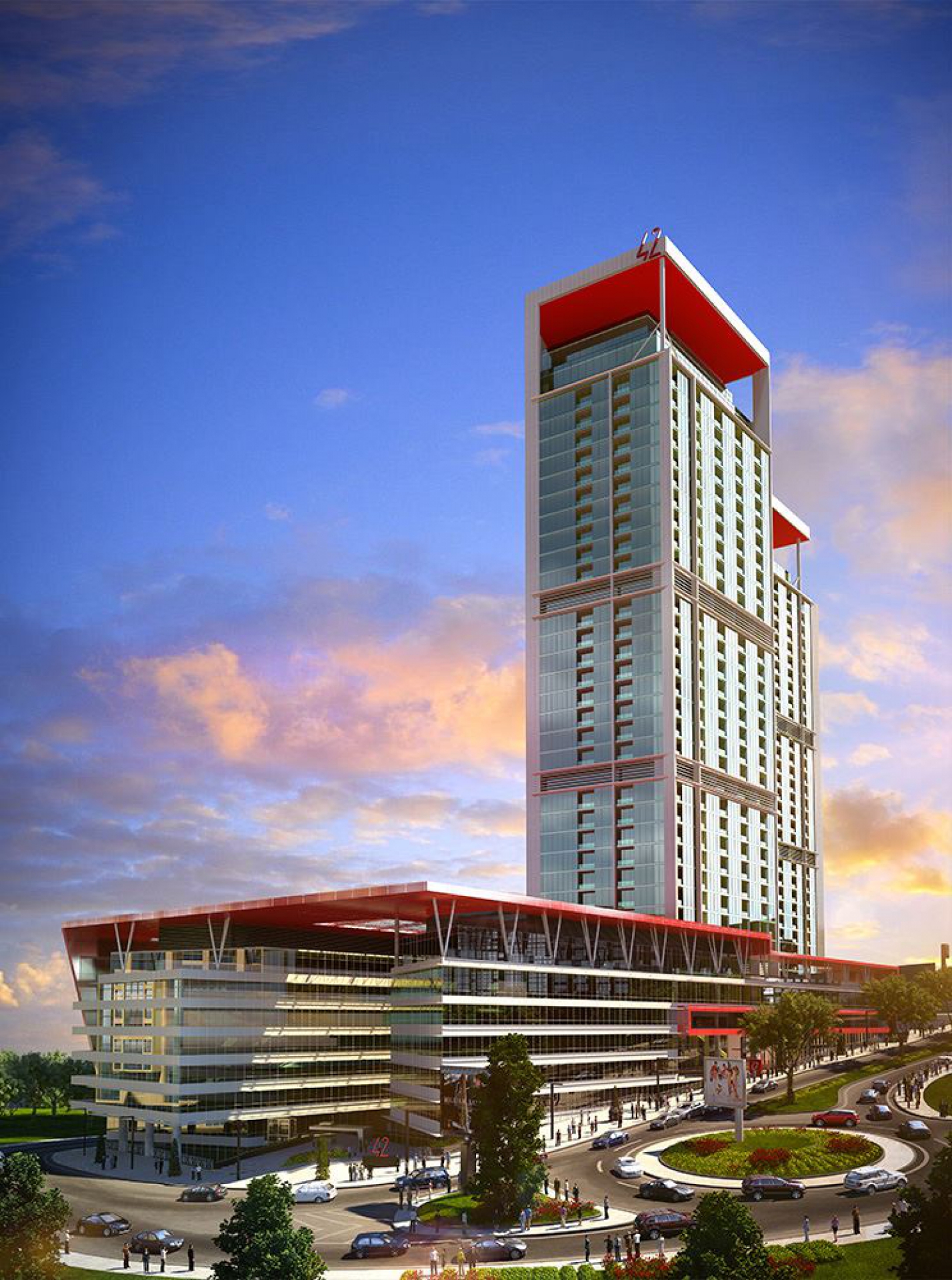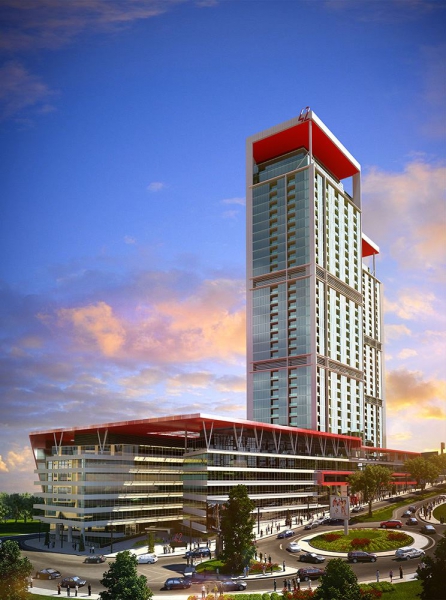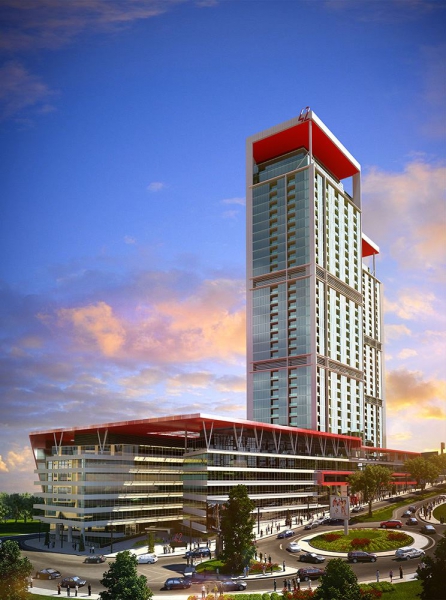 info
42 Maslak is designed on totally 250.000 m² area that is divided as 39.000 m² land consisting of 322 residences, 16 penthouses in two towers of 42 floors, A++ flat offices area on 61.000 m² and 42 Shops Mall on 27,500 m² and it will also make a difference with its unique concept and architecture that addresses different pleasures. Due to its architectural feature; on the 25th floor of 42 Maslak, where passing through residences, offices, social areas, stores, restaurants, bars and clubs will be possible, pool, fitness, sauna and steam bath are located.
Residence flats: Studio, 1+1, 1,5 +1, 2+1 and 3,5+1 layout flat options.
Penthouses: 16, amazing penthouses with 8 metres height ceilings and exquisite views on the terraces with a swimming pool. 
Flat offices: On sale with a total leasable area of 61.000 sqm by a concept that is faster and more functional than the offices in the skyscrapers, creating productive work places and providing sociable environment in the recent years. Composed of 4 separate office blocks with different designs and concept approaches consist breathing work places with opening windows in a natural environment and provide information and reception desks in each block. 42 Maslak is furnished with productive office environments that serve VIP concierge services for offices, high-tech security equipment, technical maintenance and IT services for 24 hours.
Multi-offices: Comprise of 195 small office/residences varying from 76 sqm to 188 sqm. All of the multi-offices are provided on a turn-key basis with ready-to-move bathrooms and kitchenettes. Also you can select your multi-office as "office/residence with a bedroom" or "fully-equipped office without a bedroom".