info
Çiftçi Towers is a project located in the most central location of Istanbul, consisting of two 45-storey towers, among the priority preferences of those who demand residence life.
Çiftci Towers, bearing the signature of John McAslan & Partners, who won international awards, brings breathtaking views of Istanbul and the unique Bosphorus to living spaces.
Composed of 288 residence flats ranging from 221 square meters to 578 square meters, Çiftçi Towers offers a perfect living space for those who can't get away from city life with its proximity to Zorlu AVM and many public transportation opportunities, including the metro.
The flats with a ceiling height of 3.15 meters are distinguished by their glass facades that dominate all the city's colours.
The shopping centre, designed on an area of 39,500 square meters, providing access to famous brands and unique restaurant options from world cuisine, will be a comfortable and pleasant address for Çiftçi Towers residents.
Space Çiftçi Towers Project Office provides service seven days a week with its liaison office on the ground floor of Çiftçi Towers 1st Tower.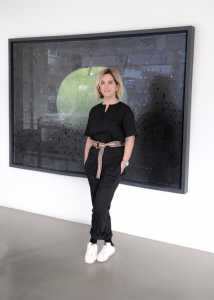 Berrin Gökçen
After graduating from Boğaziçi University TEFL Department, Berrin Gökçen worked as a school manager for twenty-one years. Adler International Coaching certificated Berrin carried her educator's assets of understanding people thoroughly, defining their needs and leading them most appropriate to the real estatefield. Berrin has been working as a real estate agent in Space Nişantaşı since 2018, majorly in Nişantaşı, Etiler, and Zorlu Center areas and projects.
Berrin Gökçen
Real Estate Agent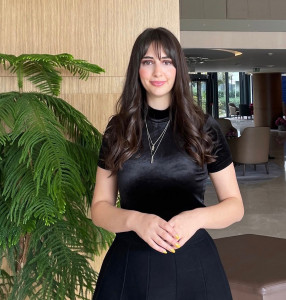 Selin Rende
After completing her Public Relations and Advertising education at Beykent University, Selin, a fashion consultant for world brands, started working in real estate in 2021. Specialising in project marketing, Selin joined Space Istanbul's Çiftçi Towers Office in 2023.
Selin Rende
Real Estate Agent